When should I arrive in relation to my appointment time? Arriving 15 minutes prior to you appointment time is suggested, to allow time to discuss your session goals, to use the restroom or shower facilities as you may need. On your first visit, you may want to give yourself a little extra time to fill out our required intake form.

What Conduct is expected from the client?

Any illicit or sexually suggestive remarks or conduct will result in immediate terminations of the session, no future appointments will be allowed, and you will be liable for payment of the full scheduled appointment.
Can I receive a massage if I am pregnant / have health problems / I am sick?

Please let us know ahead of time if you have any specific needs or limitations. If you are pregnant or have any health-related disorders such as diabetes, high blood pressure, history of stroke, clotting disorders, varicose veins, seborrheic keratosis

or specific allergies we recommend checking with your physician before receiving a massage. If you are sick with a contagious viral infection, skin condition or have a fever we ask that you stay home as massage could increase it's severity and to prevent illness from spreading to other clients.
What is your cancellation policy? All changes or cancellations are required to be received during business hours, 24 hours prior to your appointment. A 50% charge will apply after that time. Changes or cancellations made three hours or less prior to your appointment time and no shows will be charged the full service price. All calls must be received during normal business hours. If the appointment was booked under a gift certificate or other promotional voucher, it will be voided in lieu of the fee. Frequent broken appointments or no-shows (2 or more) may result in refusal of future service.
What if I have mis-schedule my appointment date/time? In the case there is a mis-scheduled appointment, notification must be received 24 hours prior to the appointment time scheduled, to avoid any cancellation fee or a voided voucher/certificate. Any mis-scheduled appointments received via online booking system are the full responsibility of the person(s) in which the appointment is scheduled for. Please be sure to check your appointment request and confirmation email(s) for accuracy. Recurrent re-schedules (2 or more) may result in refusal of future service.
What if I am late for my appointment? Late arrivals will end as scheduled, so our next guest can begin their treatment on time. Regardless of the length of the service received, you will be responsible for the full cost of the originally booked service. Habitual late arrivals of 15 minutes past a scheduled appointment time (2 or more) may result in refusal of future service.
Are there any additional fees or charges? Hawaii General Excise Tax will be added to all services. Additional gratuity may be added at the discretion of the guest.
May I bring my cell phone? Of course, but as courtesy we kindly ask that all cell phones be turned off while in the treatment room.
What should I wear during my massage? Will I be naked?

We recommend that during your massage, you wear only the clothes you were born with. Should this be outside of your comfort level, you are more than welcome to wear your undergarment bottoms. After a brief consultation with your massage therapist, they will leave the room so you may disrobe, lie down on the massage table, and cover yourself with a sheet. During your massage, your therapist will only uncover the area they are currently working on. No private areas will be uncovered.
---
Powered by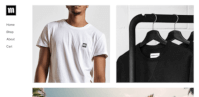 Create your own unique website with customizable templates.